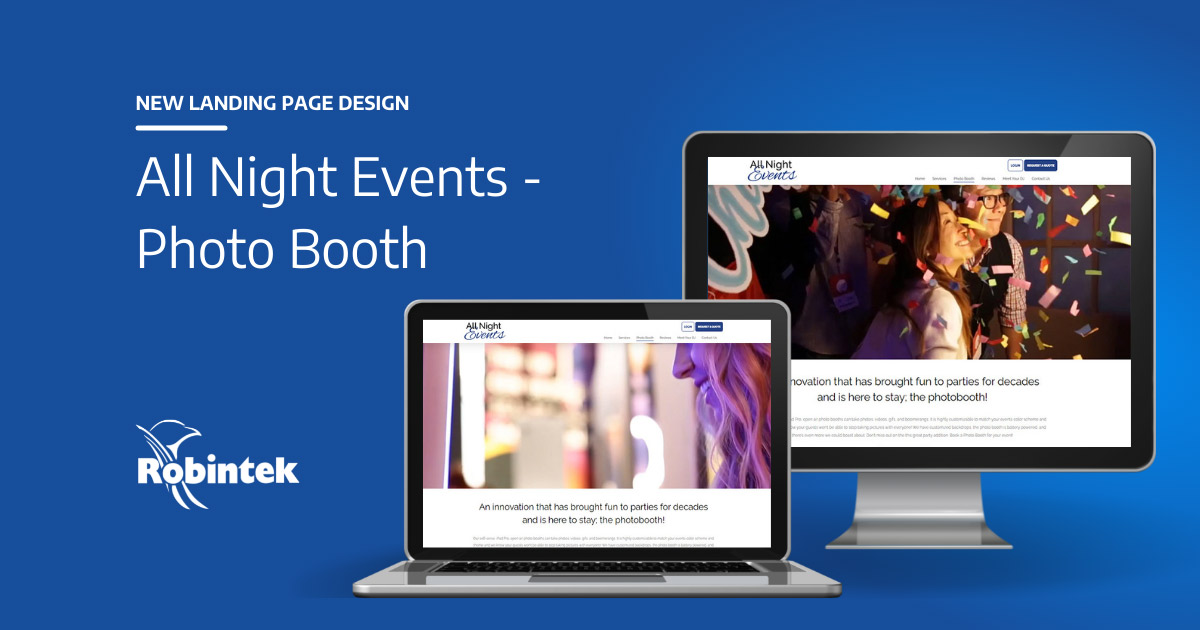 Take a look at our most recent landing page design for All Night Events! We created a high-design landing page for the full-service DJ company to better highlight and promote their Photo Booth service.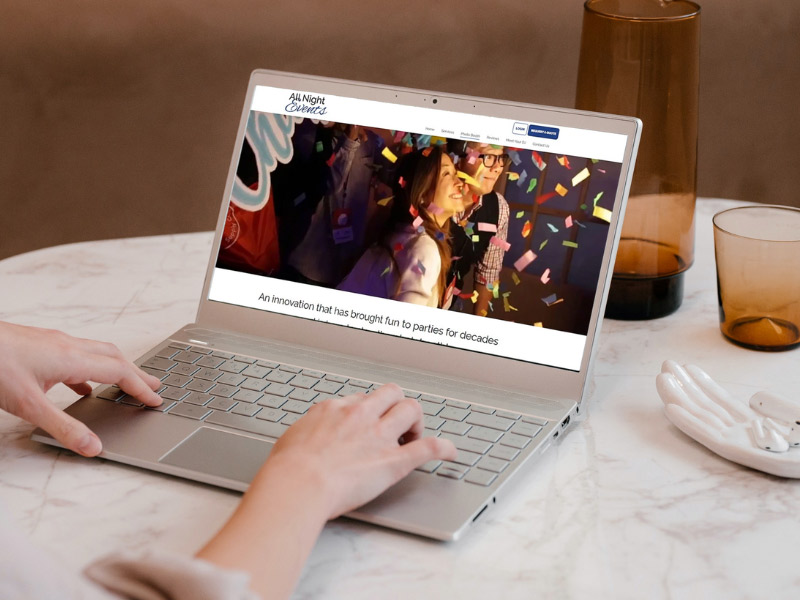 What We Did
Sometimes, you don't need a full website redesign. Instead, you just want to attract more visitors to a certain page or service you offer.
With our client All Night Events, we did just that. Our team designed a landing page to showcase their Photo Booth service, a fun and popular event addition. Our client wanted to place a special emphasis on this feature on their site to educate their customers and generate more conversions.
Using compelling videography and design elements, we designed an engaging landing page with everything prospective customers need to know.
Developed on the WordPress platform, the landing page uses a mobile-responsive design to ensure that the page displays optimally on all devices.
Every small business has different needs when it comes to its online presence. A new startup may be starting from scratch, while an established company may just need some small tweaks to reach a wider audience.
Whether you are looking for a completely new website design or just a single landing page to target a specific feature, your site should be fully aligned with your branding and effective at pulling in new visitors.
That's why at Robintek, we offer custom digital solutions to fit your unique needs. As a small business ourselves, we understand that every company has different goals, priorities, and budgets.
For more than 20 years, we've worked with small businesses in all industries to help them gain more organic traffic and grow their brand. From website design and development to marketing and SEO to strategy and consulting, we can help.
Contact us at Robintek today to start the conversation about building a stronger online foundation.
Learn more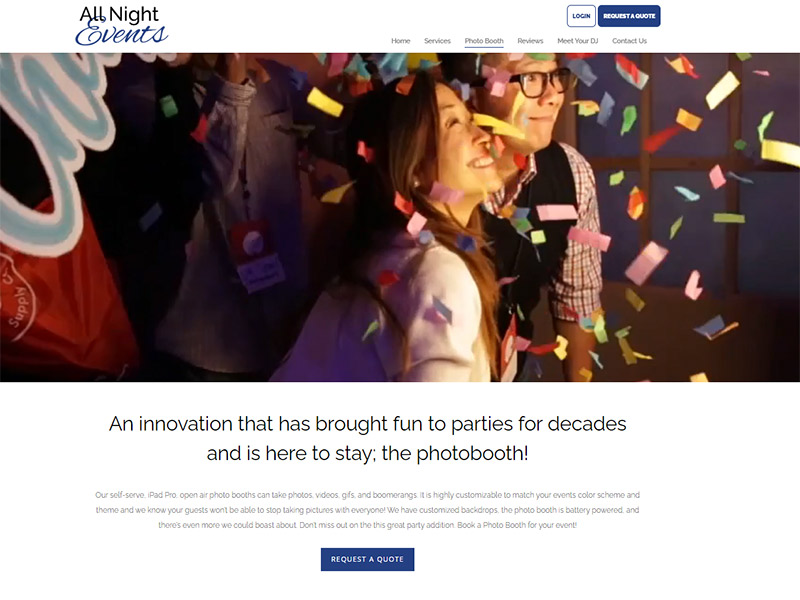 To feature All Night Events' Photo Booth services, we created a high-design landing page with fun videography right at the top of the frame. We provided content describing different customization options and features of their photo booth rentals.
Additionally, we included image galleries to display different color background options and a video showcasing the photo booth in action. This gives customers a clear understanding of how the service works. At the bottom of the page, we integrated a custom contact form so interested clients can immediately get in touch with All Night Events about booking the booth.
Learn more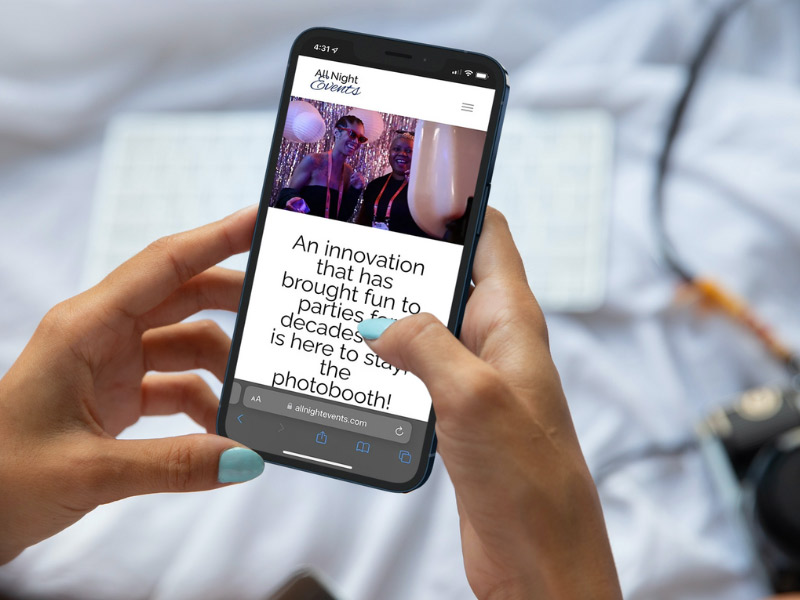 About the Client
All Night Events has decades of experience bringing the fun to weddings, parties, and other events in the Columbus area with their full-service DJ company. In addition to supplying the soundtrack, they provide sound and lighting equipment and even offer event coordination services to help you pull off your event without a hitch.
With more than 10 years of experience, All Night Events is dedicated to giving their customers exactly what they want to throw the party of their dreams.