With an effective landing page, you can promote your services and generate more conversions.
Whether they're used as a subpage for a specific product or as your company's sole website, landing pages are a powerful way to send a targeted message to your customers and generate sales. For small businesses with a tight budget, landing pages can also be a cost-effective method of establishing your presence online.
But what exactly is a landing page, and how do you build one? In this post, we'll describe what a landing page is and how you can best create one for your business.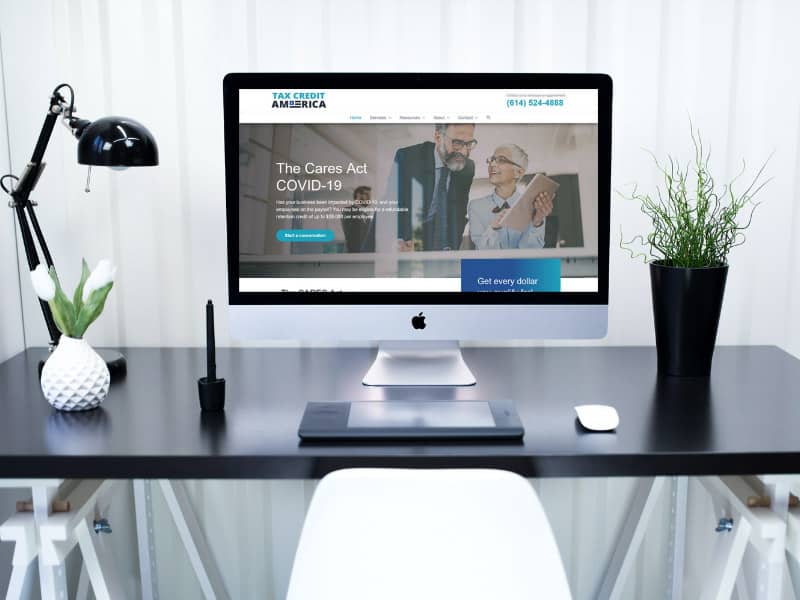 What is a landing page?
Essentially, a landing page is a single webpage with the sole purpose of converting your visitors into customers. Often, they're the pages you see when you click on an ad or a call-to-action button. In addition to images, videos, and content about your service, they contain a lead form that requests contact information from your visitor.
Sometimes, a landing page is a single subpage of a larger website. In other cases, especially for small businesses, a landing page could be a company's entire website. Either way, the goal is the same: to grab (and keep) your visitor's attention and get them to convert.
Typically, landing pages are streamlined to remove distractions. This helps keep your visitors focused on the main message you want to communicate or the product you want to sell.
How to build an effective landing page that converts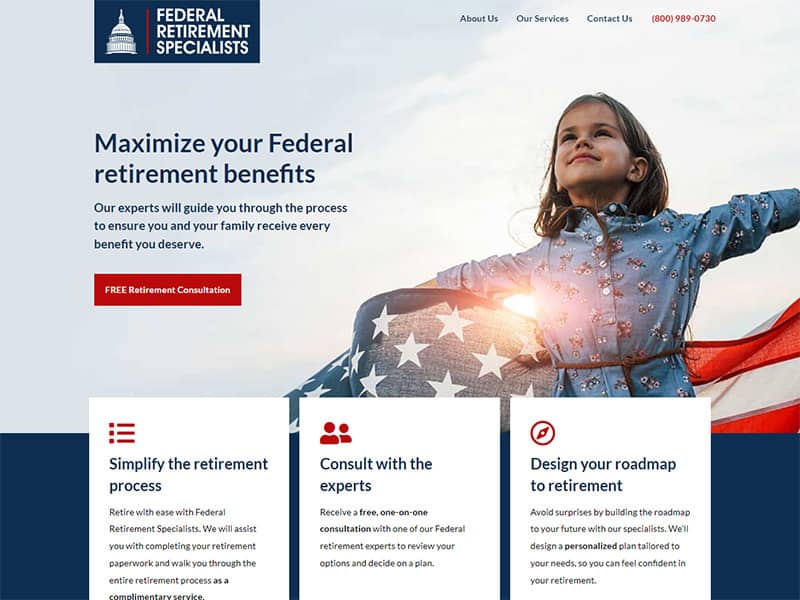 Come up with an attention-grabbing headline
Creating a compelling headline is the key to capturing your visitor's attention. Since it's the first thing people will read, it needs to clearly express the value of what you're selling. To craft a stand-out headline, ensure that you include at least one benefit of your product or service.
Use eye-catching imagery and an attractive design
But even with a snappy headline, your visitors won't stay on your landing page for long if it's not designed well. Not only should your website design use high-quality images and a modern, custom design to get noticed.
It should also align with your branding style and company identity. Make sure that it runs with a fast loading time for the best user experience possible.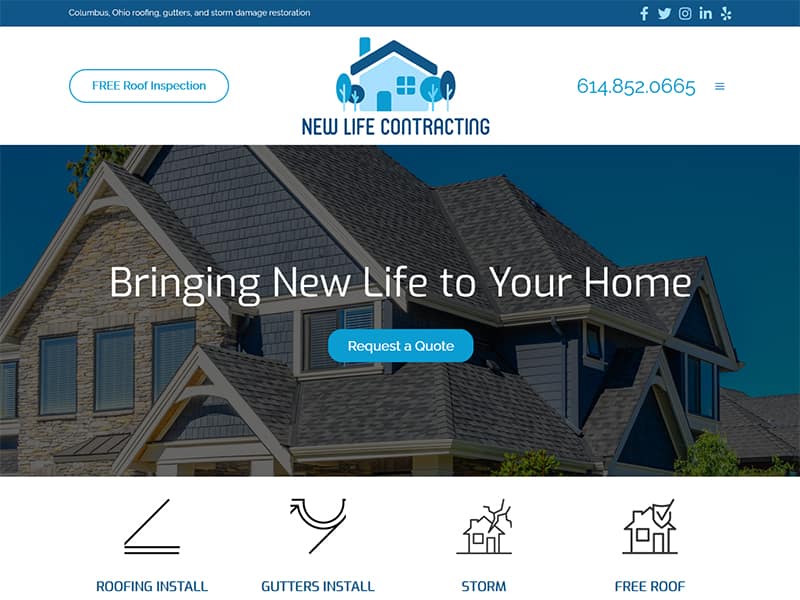 Include a call-to-action that stands out
The call to action (CTA) is one of the most important elements of your landing page. It directs your customer to take a specific action – usually, to fill out a lead form in exchange for a free offer of some sort.
For example, in the image above, the CTA for a "Free Roof Inspection" is right at the top of the page. It even includes a second CTA to "Request a Quote." Ensure your button is easily visible and clear in its direction to convert the most visitors.
Write interesting content to describe your product
While high-quality photography and a streamlined design are important for your landing page, interesting content is also a key to generating conversions. If you're selling a product or service, including content like educational videos, infographics, and compelling copy can go the extra mile in attracting customers to your business over a competitor's.
Make sure your landing page is mobile-responsive
If your page isn't mobile responsive, you're likely missing out on a large section of potential customers. A mobile responsive design will allow your website to display correctly, whether traffic is coming from a mobile phone, tablet, or laptop.
Since more than 62% of all online traffic comes from mobile devices, a mobile responsive design is critical to the success of your page.
Incorporate SEO into your page
Although it can be hard to stay on top of the regular changes, SEO is crucial for driving organic traffic to your website. Both on-page SEO, like keywords and metatags, and off-page SEO, like your social media and online business listings, can help boost your visibility on search results pages.
Get help building your landing page
While building a landing page is often much simpler than designing a full website, it can still be a challenge for businesses without the time or resources to create one. Although there are many DIY website-building tools available, they often cannot be customized to include everything you need to create an effective landing page.
Looking for help with your landing page design? Reach out to us at Robintek. Since 1998, we've been designing custom landing pages and websites tailored to our client's unique needs and preferences. We can build you a landing page that drives more organic traffic to your business and generates conversions. Request a free consultation today.
Who We Are
Robintek is a web design and web development company in Columbus, Ohio. Since 1998, we have been building websites that covert customers for a wide range of industries. Whether you're looking for SEO, a mobile responsive website design, multimedia, content creation, or strategy, we can help your business grow.
We offer services like logo design, product photography, eCommerce marketing, custom web applications, branding & identity, and more to build your online presence. We've served over 600 clients in the Columbus, Ohio area to provide custom digital tools that fit their needs. Ready to learn more? Get a free consultation!