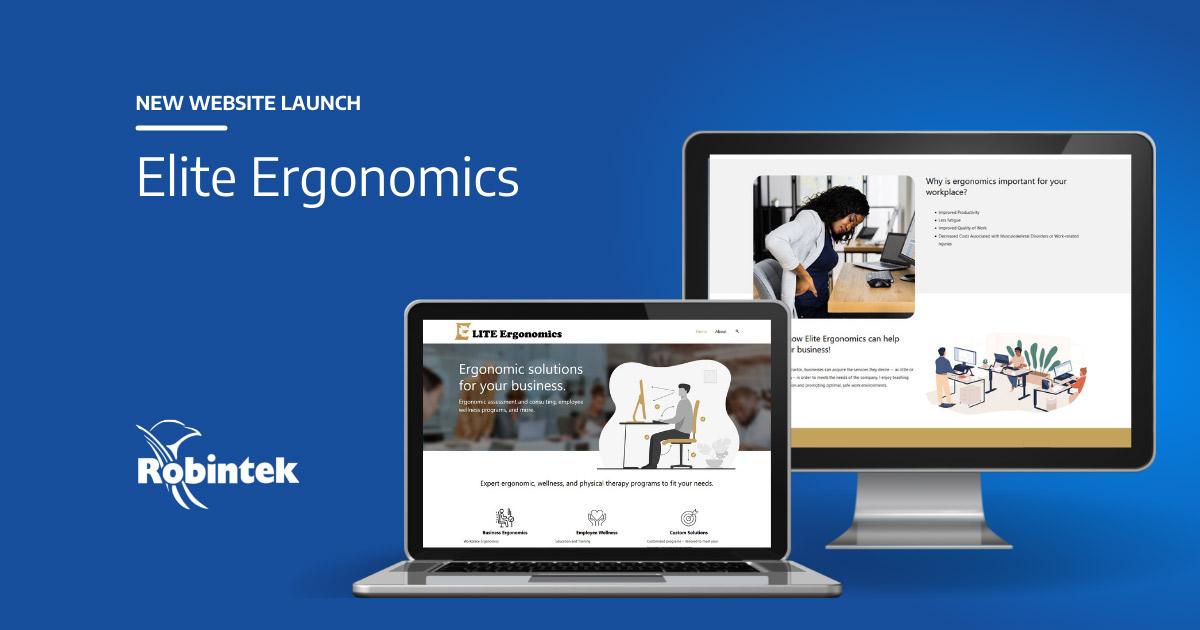 Our designers have done it again! Check out our latest website design for Elite Ergonomics, a startup consulting business. We created a sleek new site on the WordPress platform with a dynamic mobile-responsive design.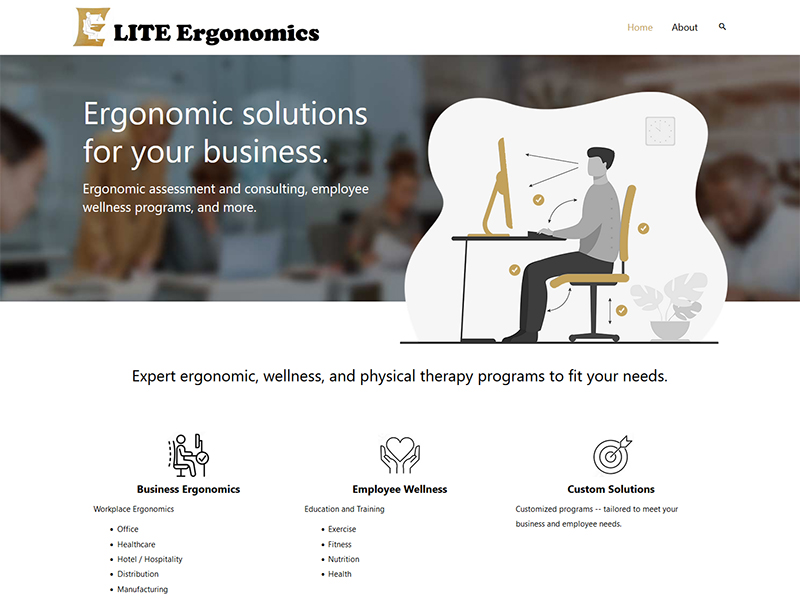 What We Did
Elite Ergonomics came to Robintek as a brand-new business venture looking to start building their online foundation. They needed a simple but powerful website to establish themselves and represent their brand.
To get them started off right, we designed a modern website that clearly reflects the mission and services of their new company. Using compelling imagery and straightforward content, we created a streamlined site to introduce the Elite Ergonomics brand to the world.
When looking for a product or service, most customers today start with an online search. That's why having a strong online presence is essential, especially for small businesses and startups. With an effective, engaging website, you can generate leads and conversions while offering the best first impression of your company.
At Robintek, we have over 20 years of experience designing websites for small businesses. Being a small business of our own, we understand the needs and challenges of attracting clients and building your brand. We offer a range of customized services, from marketing to design to strategy and consulting, to help your company grow.
Contact us today to learn how Robintek can take your small business to the next level.
Learn more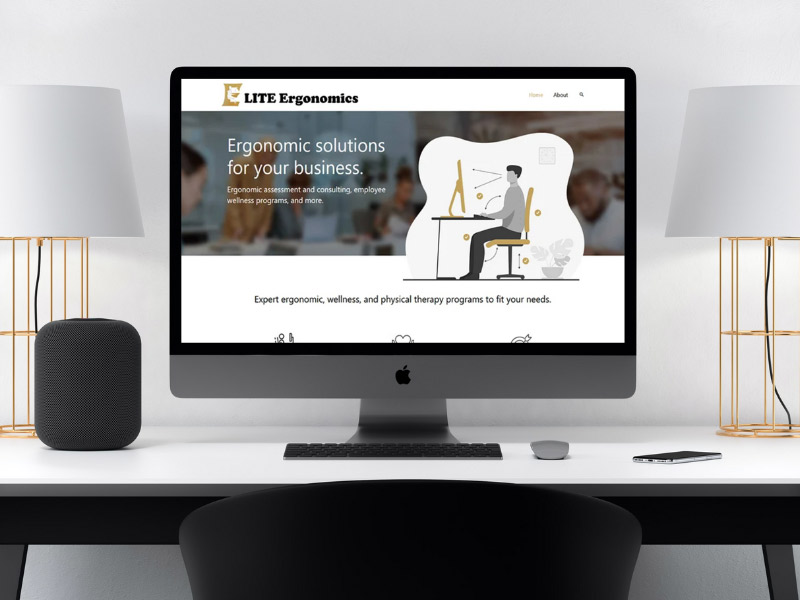 Designed a modern corporate website to attract clients
To create a compelling design, our team used high-quality, modern graphics and imagery throughout the website. We also incorporated concise, scannable content so visitors can quickly find everything they need to know.
Additionally, the site was developed with a mobile-responsive design. This allows the website to display beautifully across all devices, delivering an excellent user experience for all visitors.
Learn more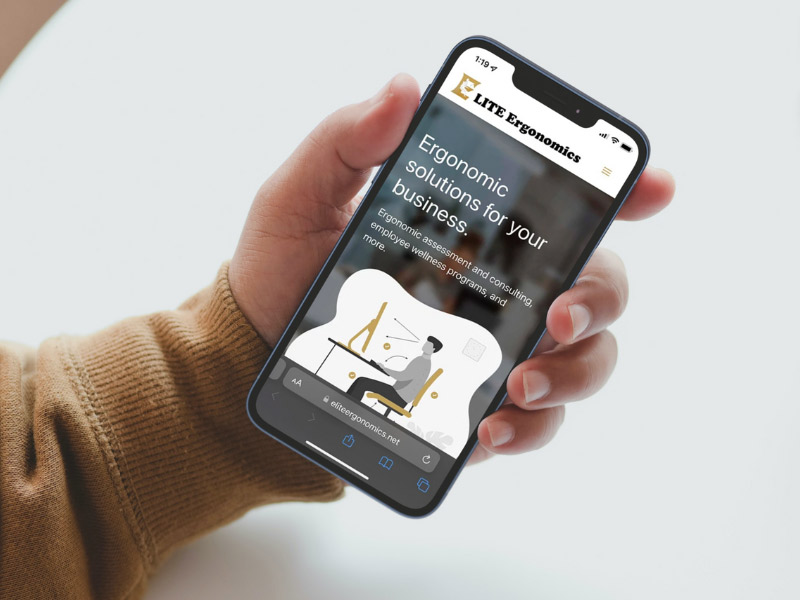 About the Client
Elite Ergonomics is a startup ergonomic consulting firm that provides customized wellness programs for businesses. Run by a licensed physical therapist with more than 25 years of experience, they provide comprehensive education and training for injury prevention and wellness at work.
Their mission is to promote healthy habits and lifestyles to keep their clients fit and comfortable. With proper ergonomics, Elite Ergonomics can help your workplace with improved productivity, better quality of work, and decreased costs due to work-related injuries.
Who We Are
Robintek is a web design company in Columbus, Ohio. Since 1998, we have partnered with over 600 businesses of all sizes to help them thrive. We offer custom digital solutions like logo design, SEO, photography, content creation and copywriting, eCommerce marketing, branding and identity, and much more. With these services, we help our clients build a strong digital foundation for sustainable growth.
We serve a wide range of industries to provide design, development, marketing, and consulting services. From nonprofits to law firms to healthcare, we can help your company boost your online presence and reach a wider audience. Request a free consultation today to learn what we can do for you.