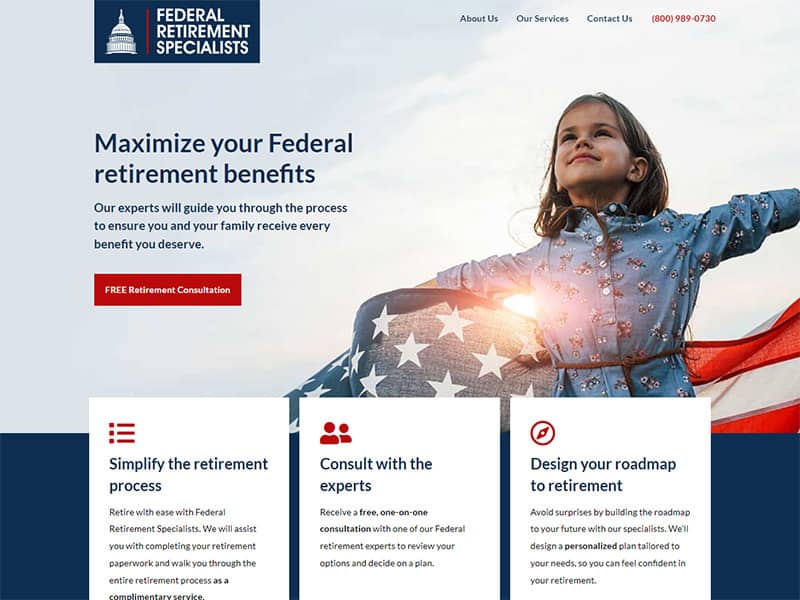 What We Did
Federal Retirement Specialists wanted a modern website that would attract and engage Federal employees looking for guidance on retirement. They wanted to highlight their free, one-on-one consultation offer and be able to book appointments directly on their site.
To align with their vision, our team designed a simple, effective website that promoted their services and connected to their Calendly account. We also worked with our client to develop original content and create a custom contact form so visitors could send messages easily.
In the financial services industry, designing with your target audience in mind is the key to creating an effective online presence. Whether you specialize in retirement packages or tax benefits, a functional, attractive website design helps you stand out in an overcrowded marketplace.
In today's landscape, your website is the online face of your business. Ensuring that you deliver a high-quality user experience is critical to driving organic traffic and conversions.
Our design team at Robintek has over 20 years of experience developing reliable, customized digital products to build your online foundation. In addition to our design and development services, we offer marketing, SEO, and more to help you grow your business. Start the conversation by requesting a free consultation with our website designers today.
Learn more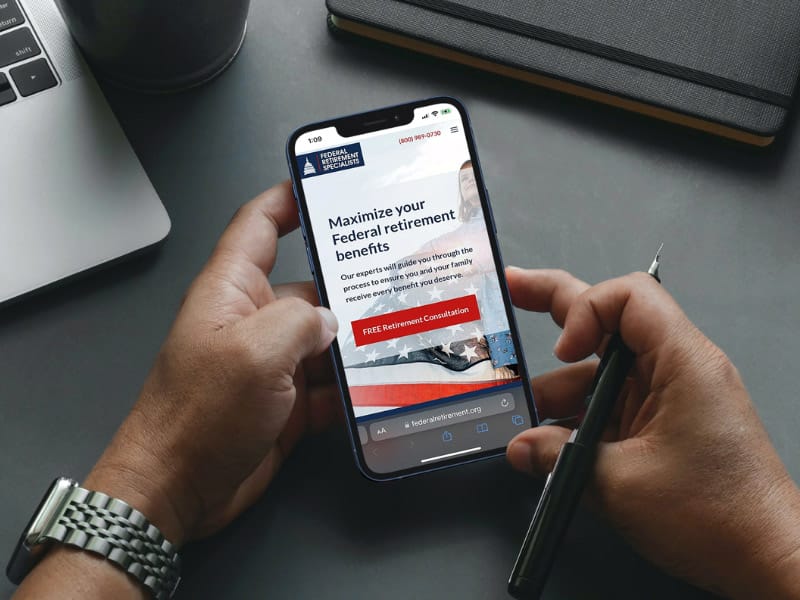 Using the WordPress platform, we designed a modern, eye-catching website for Federal Retirement Specialists using their current branding elements.
The website is simple but functional for the company's needs, with bold, inspiring imagery. Plus, with a mobile-responsive design, it will display perfectly across all devices.
Learn more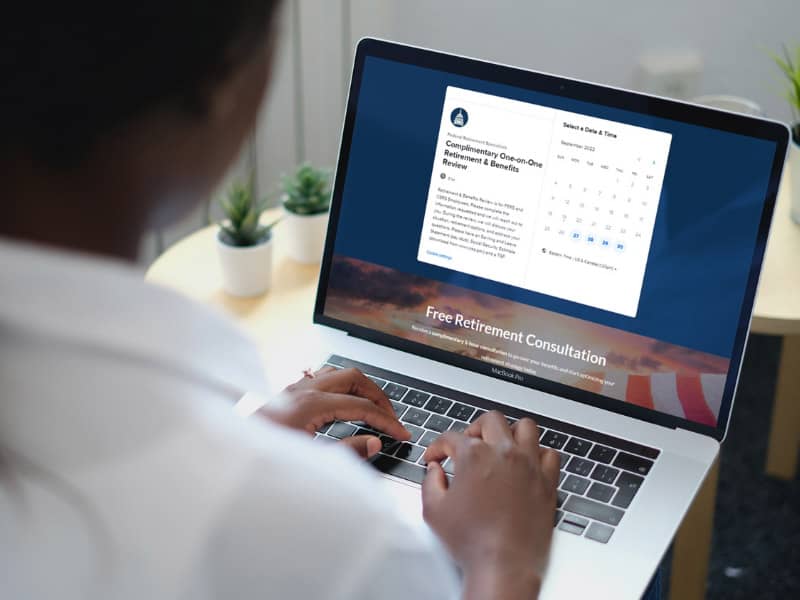 Because the client uses Calendly to allow customers to schedule free one-on-one consultations, our design team was able to incorporate their calendar directly into the website. This way, potential clients can quickly and easily set up their appointments on their own time.
Learn more
To give customers an easy way to get in touch with our client, we designed a form with custom fields. This acts as both a contact form and a second option for scheduling a one-on-one session. In case visitors experience issues with Calendly or are more comfortable scheduling via direct message, they have an additional option.
Learn more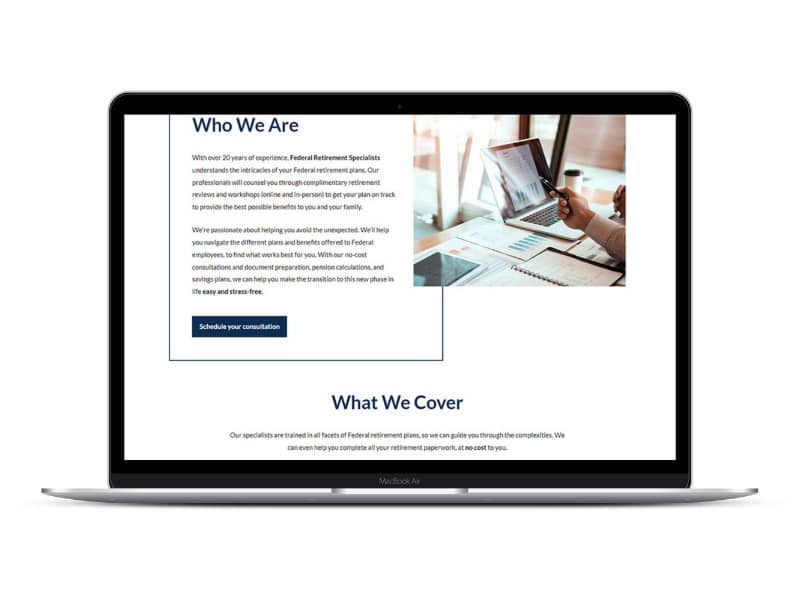 To create engaging, informative content for their website, our team scheduled a collaborative session to learn more about their business and mission. From there, we worked with Federal Retirement Specialists to draft and fine-tune content that outlined their services and told their story.
Learn more
About the Client
Federal Retirement Specialists is a financial services website for Federal employees to help maximize their retirement benefits. With over 20 years of experience working with Federal retirement plans, they understand that navigating different policies can be challenging.
They offer free one-on-one consultations to guide Federal employees through their benefit options. With free paperwork assistance and additional services, they help their clients develop the best roadmap for retirement.
Who We Are
We're Robintek, a Columbus, Ohio website design and web development company. For almost 25 years, we've been serving clients across a vast array of industries, from healthcare to restaurants to nonprofits, to build their online presence and expand their business.
With services in marketing, SEO, multimedia, and website development, we can design custom tools to help your company succeed. We offer logo design, eCommerce marketing, product photography, content creation and copywriting, strategy & consulting, and more.
Ready to learn how we can help you reach new customers and grow your business? Send us a message today!