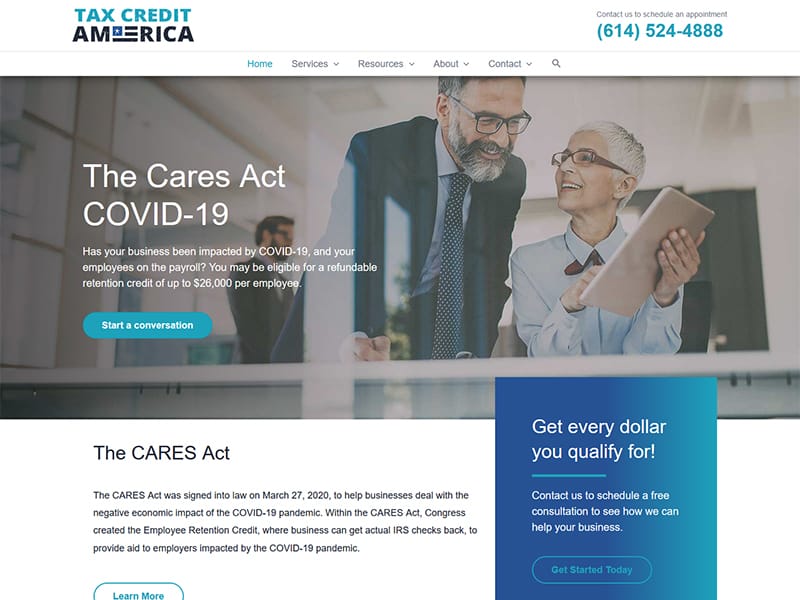 What We Did
Our design team worked with Tax Credit America to build a custom website that fit their needs. Using the WordPress platform, we designed a sleek, contemporary new design to match their changing mission after COVID-19.
In addition to the redesign, our team helped TCA establish their brand identity by collaborating to develop their branding style. We also designed custom forms for easy communication with customers.
To round out the website refresh, we photographed the TCA team and office and incorporated the images throughout their site. These high-quality photos let our client show off the people behind the scenes, creating a personal connection with their customers.
Financial Services
All businesses are amping up their online presence these days, and the financial industry is no exception. Attracting clients through superior website design, marketing, and other digital solutions is becoming more important every day. A good digital strategy is key to drawing customers and developing your online presence.
Today more than ever, consumers and investors are using financial services online. Ensuring that your customers can access services through your website with a user-friendly design and dynamic functionality is the key to growing your customer base.
Interested in learning more about how Robintek can help expand your financial business? Request a free consultation to find out what we can do for you.
Learn more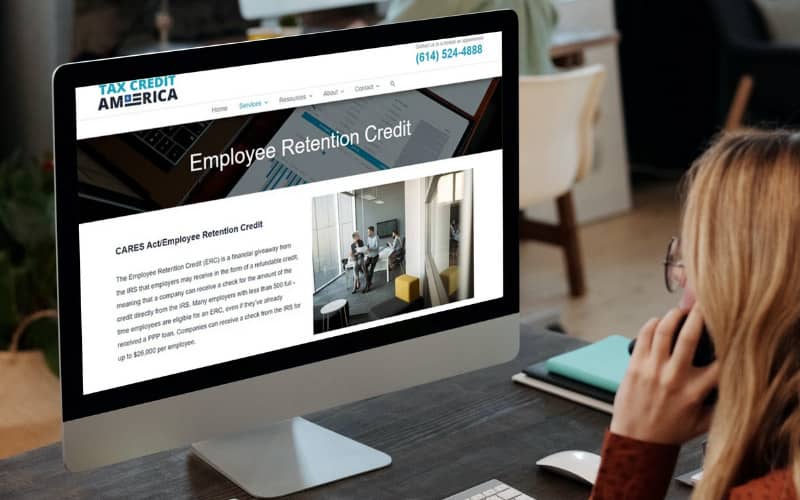 Before COVID-19, Tax Credit America's main focus was on tax defense services such as helping clients with audits. But due to changes within the industry after the pandemic, TCA pivoted to assisting businesses with tax credits through the CARES Act.
We designed a new, sophisticated website that not only aligned with their brand, but their new mission. The streamlined layout includes the CARES act as the main focus on their homepage as well as strategic CTAs to guide visitors easily through the site.
Learn more

Branding & identity development to match their vision
TCA was ready to refresh their brand and revitalize their image. Our designers teamed with our client to develop a new brand identity, with an updated color palette and design style.
Now, TCA's brand is more closely related to their overall vision. With a new logo, color scheme, fonts, and imagery, we were able to design a beautiful site that reflected this change.
Learn more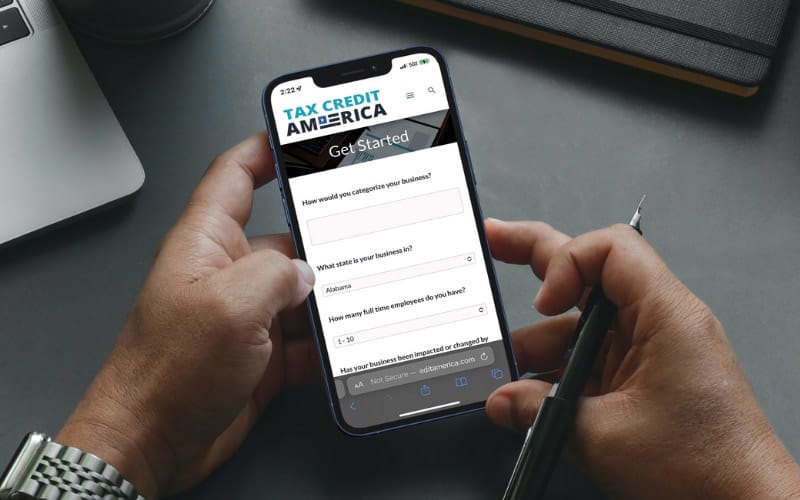 Customer connection and engagement is critical for financial companies, as it helps build relationships and trust. Having the ability to consult with professionals conveniently is a priority for many clients today.
To enable this, Robintek built custom forms into their site that allow visitors to contact TCA with any questions and concerns. We also designed a form that lets customers get started right away with TCA, using custom fields that were most important to our client.
Learn more
Our photography team met with the Tax Credit America crew for a photoshoot to take professional shots of their office and staff.
We took these photos and portraits and incorporated them throughout their website, allowing visitors to get a clear sense of who they're working with. By adding current, high-quality touches like team photos to their website, TCA can appeal to more customers on a personal level.
Learn more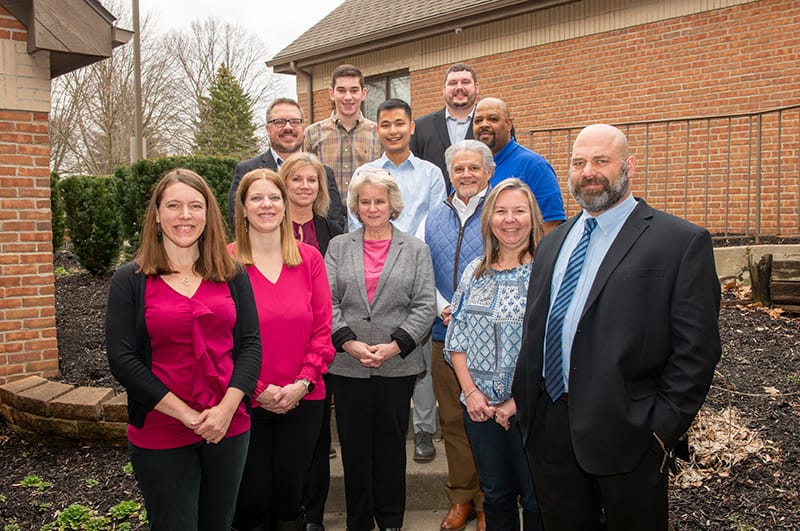 About the Client
Tax Credit America is an accounting firm in Westerville, Ohio. Their dedicated tax team helps clients with CPA services like audits as well as federal tax credits. Since COVID-19, TCA has shifted their focus to the CARES Act/Employee Retention Credit to assist businesses dealing with the impact of the pandemic.
With over 30 years of accounting experience, Tax Credit America can act as your tax consultant throughout the year. By tailoring a custom tax solution for your company, TCA can help you save money and maximize your deductions. Visit their website at TaxCreditAmerica.com.