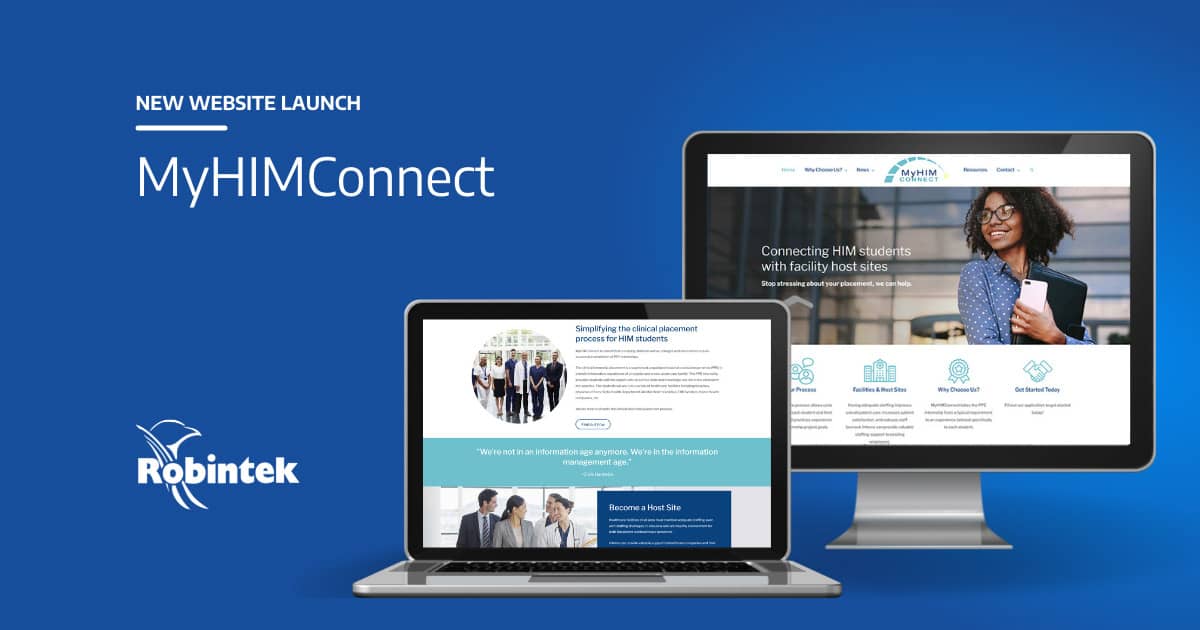 What We Did
MyHIMConnect came to us in need of an attractive, user-friendly website that thoroughly reflected the company's mission.
They wanted to attract both healthcare information management students and internship host sites with helpful content. Their goal was to create better connections between both parties and simplify the PPE placement process.
To accomplish this, our design team created a sophisticated site with branding elements and eye-catching images. We included strategically placed calls to action (CTA) throughout the site to encourage conversions.
In addition, we added both news and resources pages to provide visitors with current, educational content directly related to their field.
When it comes to healthcare, a good website cannot only market your services effectively, but allow you to manage processes online. With a compelling site design and marketing services like SEO, you can build a strong online foundation to reach a wider audience. Plus, with custom applications and functionality, you can automate processes to make running your practice easier.
With our own roots in the healthcare industry, Robintek is well equipped to develop effective, functional websites and applications, no matter your specialty. From facility management to individual practices to clinical software, we have extensive experience creating custom digital solutions to help companies thrive.
Whether your work takes place in nursing homes, surgery centers, hospice, or intermediate care, Robintek has the skill and expertise to take your online presence to new heights. Contact us today to learn more about what we can do for you.
Learn more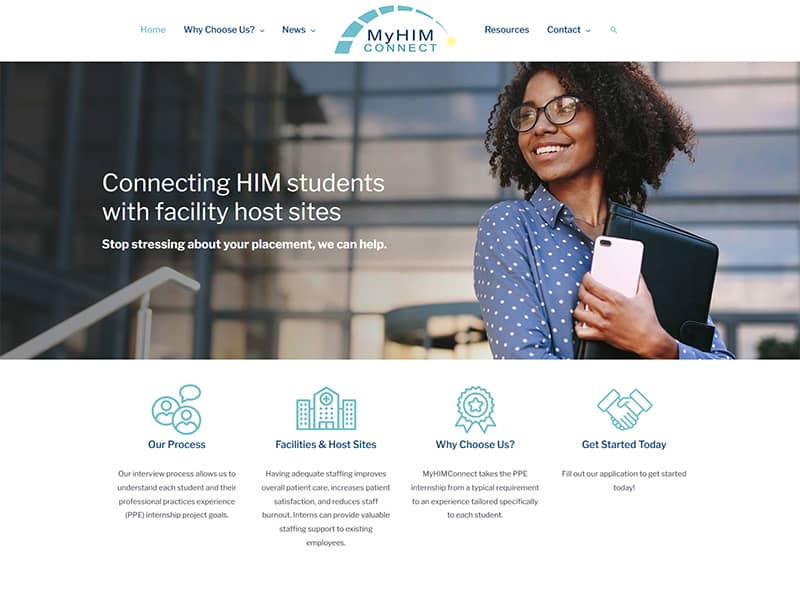 To create an engaging, user-friendly website, we used elements like colors, fonts, and imagery to reflect the company's branding. The website was designed with clear, simple navigation to allow visitors to easily find the information they need.
Additionally, we created custom forms for both students and host sites, so both groups could submit applications directly to the company from their website. We also incorporated payment functionality, so clients can pay the application fee online.
Learn more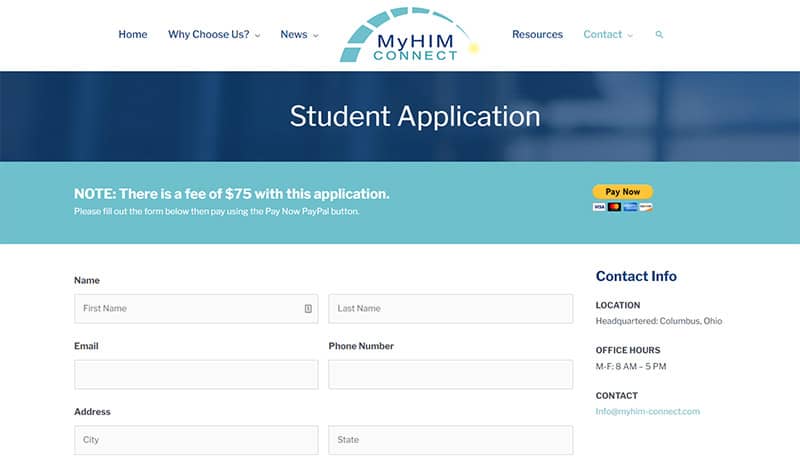 MyHIMConnect wanted to ensure that their site helped students to stay up to date on news in the healthcare field.
To accomplish this, our designers incorporated an RSS feed on their Industry News page. The page will be updated automatically with the latest news, so it's always current, with no additional effort required on MyHIMConnect's part.
Learn more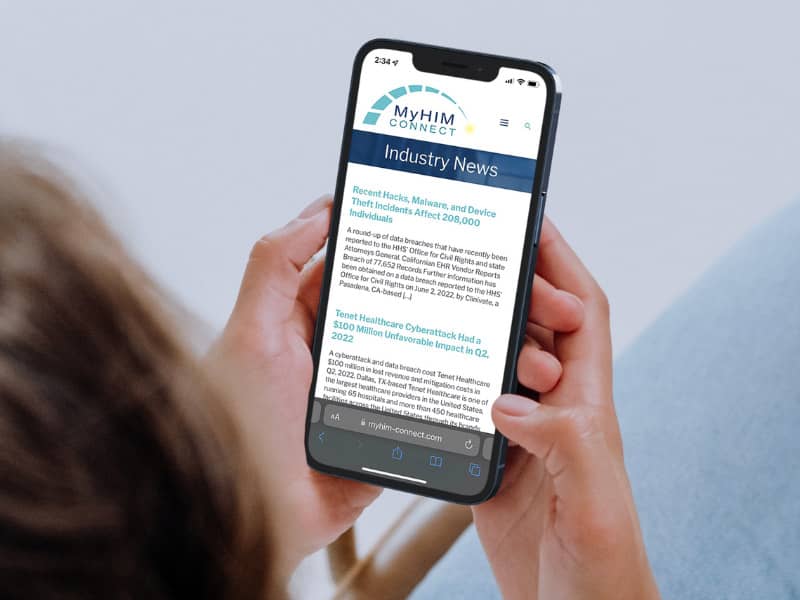 About the Client
MyHIMConnect is a highly valuable resource for health information management students in need of professional practice experience (PPE) or intern placement. Students in these programs use PPEs and internships to get practical experience in their field and help them advance in their careers.
MyHIMConnect's goal is to match students with the best PPE fit based on their unique needs. They interview each client to determine their goals and desired outcomes for the internship. From there, they work to find the ideal match for both the student and the host site.
Who We Are
Robintek is a Columbus, Ohio web design company. Along with our experience designing healthcare websites, we have worked with a variety of industries, from education to churches to manufacturing to restaurants and food service, to create flexible, scalable digital solutions.
With marketing, SEO, strategy & consulting, and design, we can take your business to new heights. We offer a wide range of services, including logo design, eCommerce marketing, product photography, content creation and copywriting, custom content management systems, and much more to increase conversions and drive organic traffic to your business.
Request a free consultation today to learn how Robintek can help grow your brand.