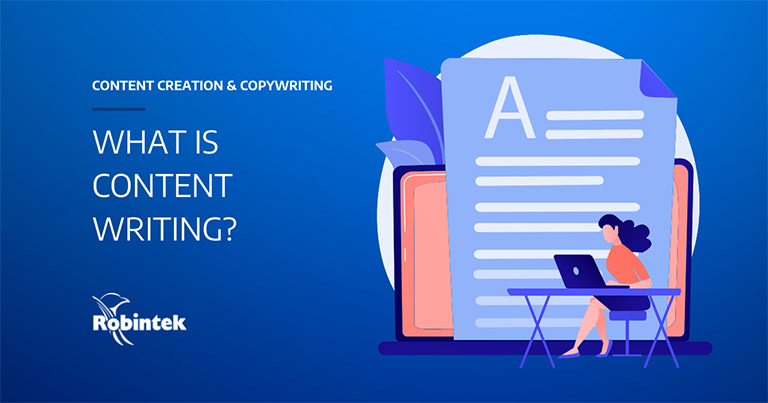 Content strategy and content marketing are essential to any good marketing campaign, but it all starts with content writing.
Through content writing, your business can produce valuable content that your customers will engage with. Engaging content helps raise customer awareness and, ultimately, increases sales.
Since content marketing costs 62% less than traditional marketing methods while returning 3 times as many leads, the ROI for content writing is high. But if your content is uninteresting or filled with errors, it won't attract an audience.
It's critical that companies invest in well-written, researched content to stand ahead of the competition. Customers are regularly bombarded with an overwhelming amount of lackluster content, especially online. Businesses must produce consistent, high-quality content to gain more market share.

What is the definition of content writing?
Content writing is a form of copywriting more specialized than traditional copy. Typically, content writing will be focused on a long-term content marketing goal.
Provides valuable information
Often, content writing is written in a longer format than copywriting. Content that is too short won't offer the audience much value. Instead, longer written pieces tend to be more popular, as they provide more valuable information and keep the reader on your website longer.
Therefore, content writers put research, planning, and editing into their work to ensure it is high-quality and engaging for the reader. The longer form also coincides with a longer-term marketing strategy.
Builds customer rapport and brand reputation
Contrary to copywriting, the primary goal of content writing is not to drive immediate sales. It doesn't invoke an emotional response or inject urgency into the text, but rather, it offers educational, informative content to attract audiences and engage their sustained attention over time.
Compared to traditional forms of advertising, content writing is more indirect. Its purpose is to create relationships with customers, building up a rapport over time. With patience, you can cultivate a trusting relationship with your audience and establish your brand as trustworthy.
Once a customer is already familiar with their brand and feels that they have been provided with valuable content, they are much more likely to make an eventual purchase.
Content writing pays off over time due to its high ROI and staying power.

What are the benefits of content writing?
Improves SEO
Compared to copywriting, content writing is higher performing when it comes to search engine optimization (SEO).
High-quality content that is optimized for SEO with metadata, a keyword strategy, and a mobile-responsive design will be able to drive higher levels of organic traffic to your website. By implementing SEO practices into your content writing, you can boost your search engine rankings to reach a wider audience.
Establishes trust and appeals to humanity
Content writing establishes trust between your business and your customer. Rather than appealing to urgency like other forms of copywriting, content writing appeals to the human aspects of marketing with storytelling. This develops empathy and trust within the customer relationship and inspires the customer to act.
It also helps your brand to find its unique brand voice. This is the tone and language you use to communicate with your audience. It's important to develop a voice that resonates effectively with your customer base. Regular content writing can help you find that voice.
Gives customers a reason to revisit
By offering engaging content to your clients, you develop your brand's identity and create brand recognition. Customers prefer businesses that care about them as people, not just their money. When you provide them with helpful content, they view your brand with more credibility.
Plus, customers prefer to shop from brands they know. When it comes time to make a purchase, they will choose the one they remember. If a customer already recognizes your brand from some content you'd created, they're more likely to revisit your eCommerce website or store location and make a purchase.
Provides opportunities for repurposing
Content writing can be repurposed and reused across a variety of different platforms.
For example, a short section or blurb from a blog post can be repurposed as a social media post. A case study could be linked on your website while also sent through an email newsletter that earns clicks. Or a tutorial article can be turned into a detailed infographic or educational video.
There are virtually limitless ways your content can be reworked and reused to reach more customers.
Helps reach new audiences
Content writing is an effective way for your brand to reach new audiences. Customers can only search for your company specifically if they already know who you are. If they don't, they might be searching for a question or specific topic, and land on a blog post from your company.
That post could be the gateway between a customer first hearing of your brand and ordering services from you – even if the conversion isn't instant, you're now on their radar with the potential to make a sale in the future.

What are the investment costs for content writing?
The cost of content writing can vary greatly. Some agencies hire copywriters full-time, while others rely on freelance content writers to produce content on an as-needed basis.
Typically, the lower the cost of the content, the lower the quality, and thus, the less your content will add value to your business.
Content writing offers a high ROI
In fact, investing in quality content writing is a highly cost-effective way of generating leads and increasing conversion rates. It allows brands to establish their specific expertise in their industry, which helps build their brand reputation and trustworthiness.
It also boosts the user's experience by providing them with informative, helpful, or entertaining content that adds value to their lives. By providing your customer with something that's beneficial to them, whether that's an e-book, product guide, or a funny social media post, you're increasing the chances that your customers will recognize and return to your brand.
Additionally, content writing improves your website's search rankings by adding optimized content to your site. With a higher ranking, you'll begin gaining more organic traffic and conversions.

What is the difference between copywriting and content writing?
The ultimate goal of copywriting and content writing is the same: to drive sales. But these two forms of writing used in advertising do have distinct practices and roles.
Copywriting is any type of writing created for marketing purposes, so technically, content writing falls under the copywriting umbrella. But copywriting typically refers to more direct, product-focused writing that is for persuading readers to take a specific action like making a purchase.
Copywriting is often used in traditional advertising campaigns like pay-per-click (PPC) ads or landing pages, product pages, social media ads, sales emails, and website sales copy.
Essentially, the aim of content writing is to drive organic traffic to your business. Copywriting is focused on turning that traffic into leads and sales.
What does a copywriter do?
A copywriter writes the text-based content used for marketing purposes. Depending on the size of the company, a copywriter may write strictly direct-response materials like Facebook ads or marketing e-mails, or they may also create long-form content like blog posts and articles.
Copywriters research their target audience and topic, develop the company voice, and produce text to be used for the company's array of advertising materials.
What does a copy editor do?
A copy editor manages the overall publishing needs of an organization or a client. The editor will develop concepts and ensures that the copy written accurately portrays the brand's message, tone, and quality.
Primarily, copy editors will edit, revise, and finalize the content that is produced. They proofread text for spelling and grammar, but most importantly, they have a thorough understanding of the relationship between the content that is being produced and the intended audience.
While companies often employ both content editors and writers, editors sometimes write content as well.

What is SEO-optimized copy?
SEO-optimized copy is text that has incorporated SEO strategies into the writing and format. Copy that has been optimized for SEO is better able to drive organic traffic to your website.
For instance, with SEO-optimized copy, the writer will have performed research on the audience being targeted and will incorporate that knowledge into what they are producing. They will write attractive headlines to catch the reader's attention and will focus on a keyword strategy to maximize the effectiveness of the target keywords. Content will be mobile-responsive with well-written, useful, and scannable text.
Writers optimizing content for SEO will create copy based on current trends and popular topics within your industry. They will also include links to relevant content, effective meta descriptions to draw in readers, and a CTA to direct the customer to take action.

What are the different types of content writing?
Content writing and copywriting can include blog posts, social media posts, e-books, tutorials, email newsletters, white papers, case studies, and more.
Some of the most common types of content writing are: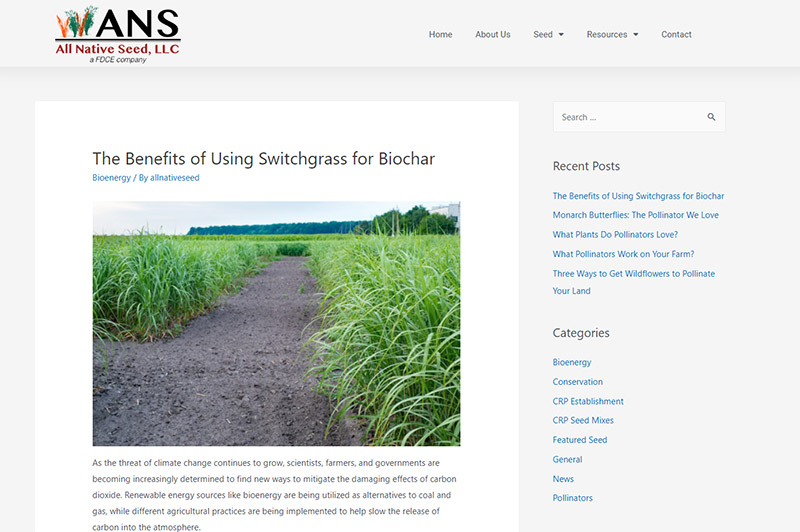 Blog content writing
Blog content writing is one of the most popular forms of content writing, due to its SEO-boosting abilities and long-term ROI.
Blog posts are articles focused on a specific topic and targeted toward a particular audience or industry. Usually, they consist of educational content like how-to articles or lists that provide new, valuable information to the consumer.
Blogs can be easily optimized for SEO. They provide more opportunities for your website to qualify for long-tail keywords and reach a new audience that happens to be searching on the topic you're writing about. The content can be easily repurposed for use in other forms, like social media posts or infographics.
Link building, which signals to Google that your company is trustworthy, is one of the more challenging aspects of SEO, but blog posts are great ways to incorporate internal and external links into your site to build your domain authority. Each post also provides you with an opportunity to generate leads using a call-to-action (CTA).
In the long-term, blog posts help establish your brand as an authority. If you've provided helpful information to a prospective customer in the past, they're more likely to enter the sales funnel.
Content writing has been shown to offer sustainable, long-term results. Usually, with content writing, the effect on sales is not instantaneous. Over time, posts you have created in the past can continue to drive traffic and sales. In fact, most sales gained from content writing are from older articles.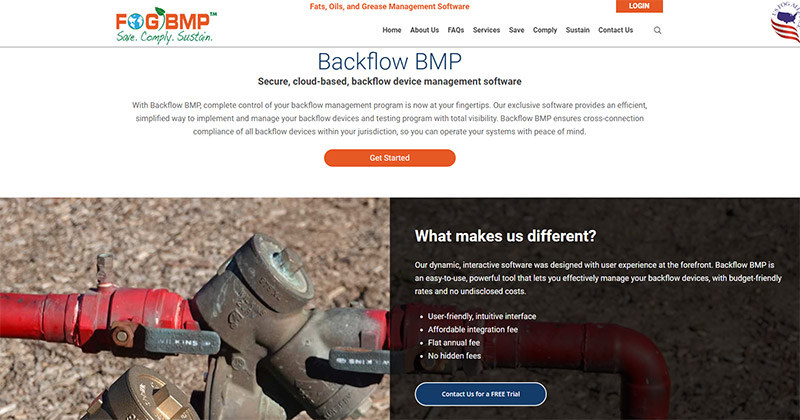 Website copywriting
Copywriting for a website includes landing page copy, product page copy, and more.
Website copy is focused on clearly communicating the benefits of your products or services to attract customers and drive sales. Website content can include feature-related pages, different plans or comparisons, or about pages that include your company's mission statement, goals, and history.
It also includes the essential, eye-catching headlines and CTA on your landing page. Without an effective headline and a compelling CTA, your website is likely losing out on a significant number of conversions.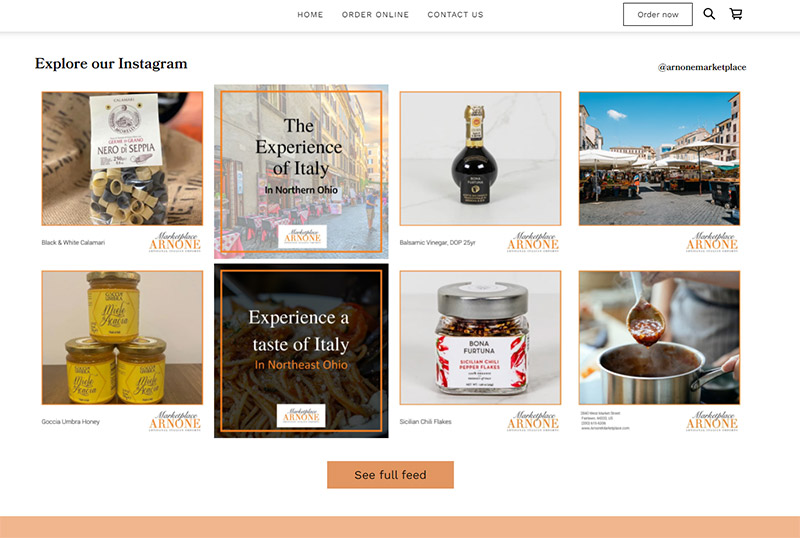 Social media content creation
Social media content creation includes producing images, videos, and text captions. This content is shared on social media platforms to increase brand awareness and engage with users. Followers can like and share your posts for wider exposure.
Since social media is now ubiquitous in most people's everyday lives, having an effective social media management strategy is essential to creating a relationship with customers. Engaging content creation can consist of providing your audience with short, informational posts or entertaining videos.
Content also opens the door for customer interaction. This allows you to receive instant feedback from your customers to determine what content is successful and where you might need to go back to the drawing board.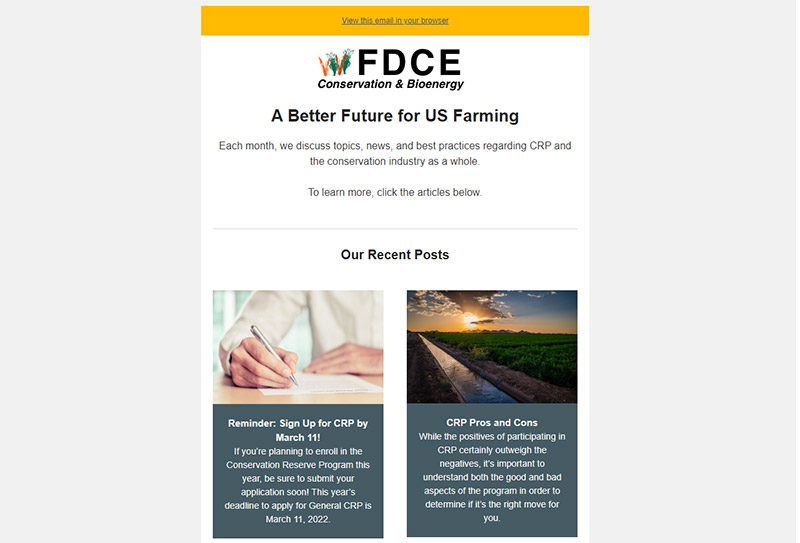 Email marketing copywriting
With e-mail marketing, copywriters have to ensure their message is brief and direct. Since customers receive so many emails on a daily basis, it's essential that email marketing messages are short, to-the-point, and on-brand in your company's specific brand voice.
E-mail marketing should be well-written and clear to stand out, with an attention-grabbing headline and a CTA to gain conversions. E-mail marketing is a great method of practicing A/B or other types of marketing testing, to see quickly see which messages resonate most effectively with customers by viewing their engagement data.
Other forms of content writing include:
Case studies
E-books
Press releases
FAQs
and many more!

Where can I get help with content writing?
Maybe you have content you'd already created that just needs some polishing. Or maybe you've read through dozens of resources and still aren't sure where to begin.
No matter where you are in the content creation stages, Robintek has you covered. We can help fine-tune existing content or develop original content for your brand that keeps your customers engaged. Request a consultation to learn more today.
View our Content Creation & Copywriting Services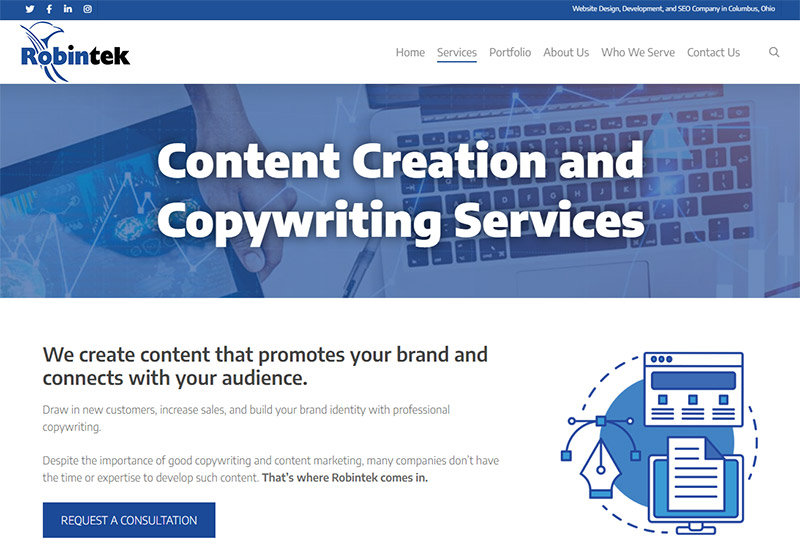 Who We Are
Robintek is a Columbus web design and web development company. Our team of skilled content creation professionals can produce content writing that engages customers and enhances your online presence. Working as a dynamic complement to your team, we also develop custom digital solutions that help you grow your brand, including logo design, eCommerce marketing, product photography, religious web design, custom Google maps services, and more.
Robintek has provided website design services for more than 20 years to our 600 clients in Central Ohio and across the country, including Akron/Canton, Columbus, Lima, Wooster, Newark, and Findlay. If you're ready to start working with Robintek for your website development and website design needs, request a consultation today.